Internet Rechartering
Renew the charter for your Pack, Troop, Team or Crew.
A representative of each unit can now process your charter online. With Internet Rechartering, you can indicate returning members, add new members and update information for an individual or chartered organization. This online software program is compatible with Packmaster and Troopmaster unit management software.
Each unit must select one adult to be its renewal processor; this adult must attend Roundtable. Anyone who wants to learn more about how the Internet Rechartering software works can take the interactive Internet Rechartering tutorial and view the help section.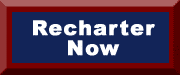 To renew your charter online:

1. Select an adult to be the renewal processor.
2. The renewal processor attends November Roundtable and receives the unit access code.
3. The renewal processor clicks Recharter Now to begin the process.
4. When the online process is finished, the renewal processor prints a complete charter renewal application.
5. The unit leaders and the chartered organization head sign the charter renewal application.
6. Return the signed renewal application, along with the materials you received in the charter packet (Quality Unit Award Application, Special Need Scouting Questionnaire) and all appropriate fees to your district charter turn-in meeting.