Make Your Mark on OWASIPPE for the Next 100 Years
Owasippe 100th Anniversary Commemorative Patio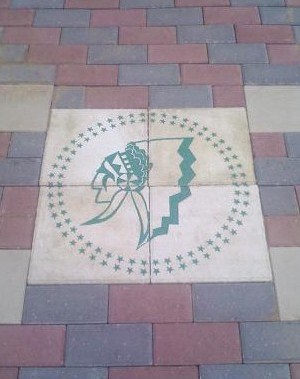 Do you have a favorite Scoutmaster you want to recognize, a loved one who has gone to the great council fire, or perhaps a staff person who made a difference? Or would you like to have your own name or Troop number solidified in Owasippe history? Now you can remember that person or event that meant so much with a brick on the Owasippe 100th Anniversary Patio.
What Is This Project About? The Owasippe 100th Anniversary Patio began as a part of Owasippe Scout Reservation's 100th Anniversary celebration in 2011. Now you have a great opportunity to document your time at Owasippe Scout Reservation or honor a family member or volunteer in a brick that will be permanently installed in in the Ad Center Complex at Owasippe Scout Reservation. These bricks will help to pave the way for Owasippe's future as all proceeds from this program will go to endow Owasippe Scout Reservation.
Be a Part of It! Fill out the order form and submit it to the council office or click donate below to order yours today!